Sarina Harlow, Sports Editor
Kettle Run's music program is one of the best in the state and they have the title to prove it. For the ninth year in a row, Kettle Run was named a Blue Ribbon Music Department...
April 26, 2017 • No Comments
View All »
Harper Crater, Lifestyle Editor
Recently, celebrities have been strongly ridiculed for expressing their political opinions on social media. Celebrities are always in the public eye, but when expressing...
March 31, 2017 • No Comments
View All »
Daily Sports Scores
05/03/16 Boys Varsity Soccer vs. Liberty High School
Win - 8-0
05/02/16 Boys Varsity Tennis vs. Eastern View HS
Win - 5-1
04/30/16 Boys Varsity Baseball vs. James River HS
Win - 3-0
04/28/16 Girls JV Lacrosse vs. Brentsville HS
Loss - 4-6
04/27/16 Boys Varsity Soccer vs. Freedom HS
Win - 4-1
Today's Events
NO EVENTS TODAY
Polls

Loading ...
Jack Tessier, Staff Reporter
The students in sports medicine class learn about how to care for athletes, and they work with all the sports teams, coaches, and administrators.
April 3, 2017 • No Comments
View All »
Staff Profile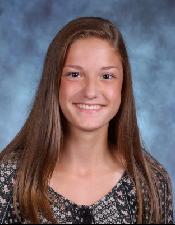 Erin Hogge
Managing Editor
I am a junior at Kettle Run and the Managing Editor for The Chronicle. I love to write and want to be a journalist someday after majoring in English in college. I love running and am on the school's cross co...