"Anything Goes" at the REACH Club
The place to go after school to have a good time
If you want a place to go after school just to have a good time with friends and friendly people, REACH club is for you.
REACH stands for Respond, Encourage, Achieve, Create, and Help, and that is what all the kids in this club do – and they have a good time doing it.
Michelle Erwin, who's been sponsoring the club for six years, explained what the club was all about.
"The goal of the REACH club is to provide a club for all to join that provides a mentoring style program to encourage a least restrictive and social environment, promoting intermingling of the general population of students with students that have special needs," said Erwin, quoting the mission statement, "It helps to promote more opportunities to interact after and during school hours, creating friendships It's an 'anything goes' kind of club."
The REACH club, which meets every third Wednesday of the month after school until 3:45 p.m., do all sorts of fun activities every. They watch movies, eat snacks, play games and sports, and make crafts as well as new friends. They shared their favorite moments.
"I like to hang out with my friends, talk, and do crafts," said senior Imani Bush.
"My most memorable experience is when me and my buddy were singing the Frozen songs while watching the movie with the rest of the club," said sophomore Grace Small.
"It's fun. I like to play games…. [We played] soccer in the hallway," said club member Elena Crawford.
"[I liked when we were] eating brownies," said club member Tracey Stiles.
One memorable craft that the club did was making 3-D snowflakes in winter. Some of these were seen hanging from the balcony near the commons area.
"I was surprised how fast we cranked them out," said sophomore Harper Crater about the snowflakes.
The REACH club also has a positive impact on the students' lives outside the fun. It helps Erwin's students with communication skills, confidence, and a new meaning to life.
"It helps me express myself better and stand up for myself," said Imani Bush.
"It helps me make friends," said Molly Peterson.
"It helps me connect with other people," said Tracey Stiles.
Other students who attend are affected positively as well.
"I've learned a lot from the people in REACH, they all show kindness in everything they do and it's helped me become a more positive and appreciative person," said Crater, "When club is over, I always leave happy."
"I see the kids in the hallway and it's fun to say hello and it also makes you more aware and kind," said Small.
In regards to sponsoring the club, Ms. Erwin said it is "rewarding and enjoyable to see my students enjoy themselves with other students in the school that they may not have otherwise met in the normal day-to-day classes and happenings due to schedule and program differences."
She further stated affectionately, "REACH Club has really become more of an outreach and a coming together of the student body to enjoy time together. It seems simplistic, but that's really what friendships are all about. I've really loved being the sponsor for the last 6 years and hope to be involved for many more years."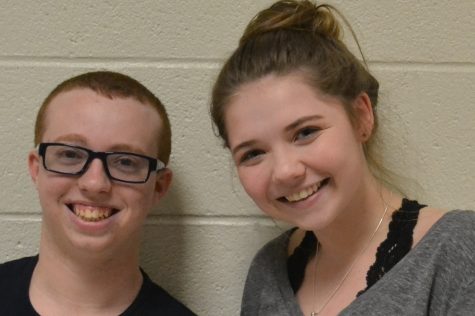 To join REACH club, visit its page on the school website. There is a form to sign and $15 fee for snacks and crafts, but Erwin and club members say that amount is incomparable to the amount of joy it provides to the students who attend.