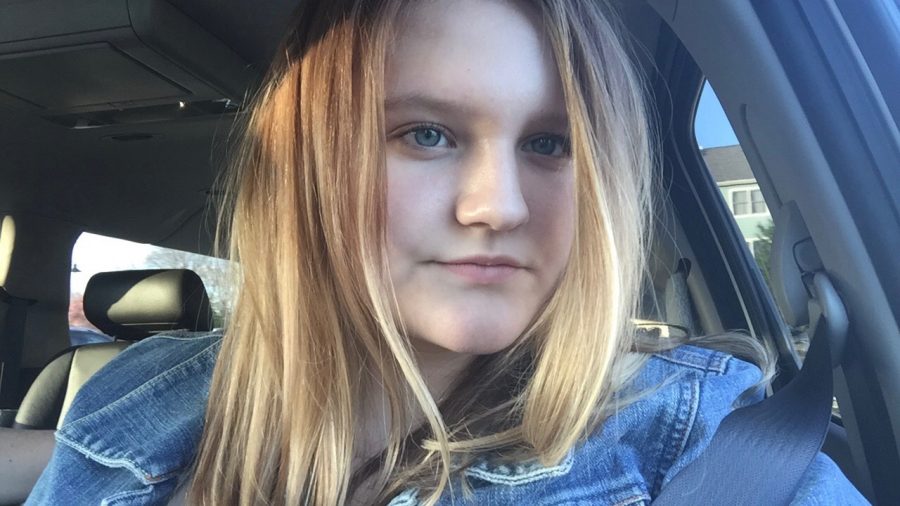 Hello! I'm Emma Gray and I'm a senior here at Kettle Run High School. I serve as the
Chronicle
's Editor-in-Chief!
I have been in the journalism program here for all four years of my high school career! Journalism grants me so many opportunities to write about things I love and exposes me to write about new things.
I adore music, it is my everything. I also play the piano, guitar and I sing. I tend to write a lot about it and create reviews and artist/genre spotlights.  I am very committed to what I do outside of school as well, I serve as the Student-Body President for SCA and the Secretary-General for Model UN!
In my very limited free time, I like to hang out with friends, cook, and bake, jam out to some music and just enjoy life to its fullest!
In the fall, I will attend West Virginia University in Morgantown, WV! There, I will be earning a B.S. in Forensic Medical Examinations with a minor in Ballistics and Analysis and a B.A. in Criminology with a minor in Crime and Society. I've always been a Mountaineer at heart, and now I am officially one!
Mountaineers, Go First and HORNS DOWN!
Emma Gray, Editor-in-Chief
Feb 07, 2020

Horror Classic Gets a New Spin

(Story)

Feb 07, 2020

Federal Age Raise Affects Tobacco Users

(Story)

Nov 01, 2019

Baseball Alumni On Deck for Majors

(Story)

May 08, 2019

Three Proms, One Night

(Story)

May 08, 2019

Cougars Earn Blue Ribbon Award

(Story)

Feb 25, 2019

The Inside Look of a Military Student

(Story)

Feb 22, 2019

Winter Storms Inspire Twitter Storms

(Story)

Feb 06, 2019

'Tis the Season to Spread Cultural Cheer

(Story)

Feb 06, 2019

Homework Policy Sparks Frustration

(Story)

Dec 06, 2018

Tech Future Lies in the Hands of Generation Z

(Story)

Nov 07, 2018

Parker Appears on The Voice

(Story)

Nov 07, 2018

Shattering the Silence on Teen Dating Abuse

(Story)

Oct 10, 2018

CTE Dept. Adds New PT Class

(Story)

Oct 10, 2018

Owen's Tumor Troopers Rally Together

(Story)

May 23, 2018

Saying Goodbye To High School Sports

(Story)

Apr 20, 2018

Love, Simon Hits Big Screens Nationwide

(Story)

Feb 28, 2018

Fighting Off the Flu This Season

(Story)

Feb 28, 2018

Blank Panther Film Review

(Story)

Feb 09, 2018

Moving On Ahead of the Class

(Story)

Feb 09, 2018

The Power of the Social Media Superstar

(Story)

Feb 09, 2018

Attention-Grabbing Grammy's

(Story)

Dec 12, 2017

Meet Your Guidance Counselors

(Story)

Dec 12, 2017

The Gift of Giving Back

(Story)

Nov 14, 2017

Sports Team Rivalries

(Story)

Oct 13, 2017

Dancing to a Disney Tune

(Story)

Oct 03, 2017

Kettle Run Welcomes A Slew of New Teachers

(Story)

Oct 02, 2017

October is Breast Cancer Awareness Month

(Story)

Oct 02, 2017

Remembering a Tragedy 16 Years Later

(Story/Media)

May 23, 2017

Former senior is creating big achievements

(Story)

May 02, 2017

Major Moves for Alternative Press Music Correspondent

(Story)

May 02, 2017

Beauty and The Beast, a 9/10!

(Story)