Emma Gray, Managing Editor
December 6, 2018
Cybersecurity is one of the fastest growing job industries in the country and junior Luke Schlueter is getting a jump start in the field. "I became interested in cyber...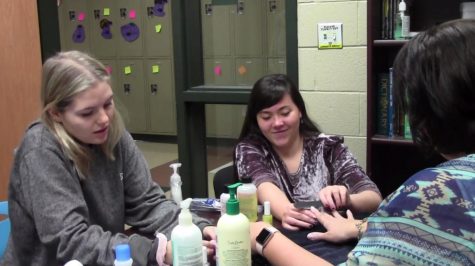 Courtney Davis, Staff Reporter
December 6, 2018
One student is using her love of nails to raise money for a cause she is passionate about.
Rylee Arms, Staff Reporter
December 6, 2018
    Fauquier Reaches for Excellence in School Health, FRESH, is a county-wide program aimed at teaching students and staff healthier habits.     Mary Harper,...
Ryan Schaefer, Staff Reporter
November 8, 2018
From storming the halls to doing the wave at games, athletes and fans have gameday traditions they follow. Many athletes follow certain gameday traditions that have been carried...
Todays lucky birthday is: November 11th. Come to Ms. Norden in Room 223 to get a prize, and a chance be entered for a much larger prize.

Loading ...