Saying Goodbye To High School Sports
Seniors thank coaches for athletic experiences
As the 2017-2018 school year comes to a close, senior class athletes share their goodbyes to the athletic department.
Some seniors have been a part of the department since their entrance to high school, whereas some have just recently joined Cougar Athletics.
"I love representing our school on the field," senior Gracie Crater said, "it's awesome when the guys' team comes out to watch us play because they make a lot of noise and cheer us on from the stands." Crater was pulled up to play on the varsity girls' soccer team her freshman year.
Seniors Casen Chumley and Jarret Little have been playing football together since their freshman year.
"The programs here are like a brotherhood that comes with those who play the sport," Chumley said. "One of my favorite experiences here has been being a player of a great football, wrestling, and baseball team in the same year."
"Having a brotherhood with my team, is a main thing I will miss when I leave this year," Little said.
Student athletes express some of their favorite memories from on and off the field. Senior Tyler Trimble has played for the Cougar basketball team since his freshman year and is committed to play basketball at Christopher Newport University.
"My top two memories are scoring 27 points at Fauquier for a sold out crowd," Trimble said. "Also, the fun we had in the locker room after beating Sherando on senior night after being down big in the game."
Chumley played first string quarterback for the Cougar football team during his senior season.
"My favorite experience here has got to be coming back and beating Liberty during the football season, especially when the Cage rushed the field," Chumley said. "Another great moment was winning regionals. I loved when the whole crowd went crazy."
Senior Cameron Wollard has been playing soccer for the school since his first year at Kettle Run and was part of the varsity boys' soccer team that won the state championship in 2017.
"My best experience was traveling down and staying in Roanoke for states with all my friends," Wollard said. "I will always remember our team winning states my junior year."
After four years as a varsity athlete Crater can attest to the importance of strong bonds betweens players.
"We have a great group of girls on varsity this year, every single one of them is a strong player and they're all really positive," Crater said. "I will really miss playing with them so much, we've all been playing together since our freshman year."
Coaches and athletic trainers play key roles on the sidelines at both games and practices.
"I will definitely miss the people the most," trainer Taylor Williams said. "Everyone from the athletes and coaches to our administrators.
They always have a smiling face and kind words to share." Senior Max McManus has ran for both the cross country and the track team during his four years at Kettle Run. "I'd like to thank all my coaches over the years, for helping me develop into the runner I am today," McManus said. "I'd specifically like to thank Coach Frye and Coach Allen for always encouraging me to keep going. Another big thank-you to Mateo [Barreto], I wouldn't still be competing if it weren't for that kid."
Senior Max Delsignore played for the varsity football and varsity basketball teams his senior year. "I'm going to miss the all of the relationships I have made over the past four years. I'm going to miss all of coaches and teammates," Delsignore said. "They have really helped me get to where I am today."
About the Writer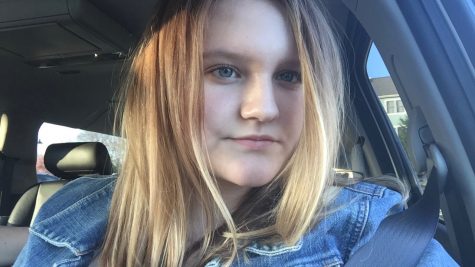 Emma Gray, Editor-in-Chief
Hello! I'm Emma Gray and I'm a senior here at Kettle Run High School. I serve as the Chronicle's Editor-in-Chief!

I have been in the journalism program...