Netflix's "Shadow & Bone" Is One of 2021's Most Anticipated Series
Leigh Bardugo's award winning series "Shadow & Bone" is getting its very own Netflix adaptation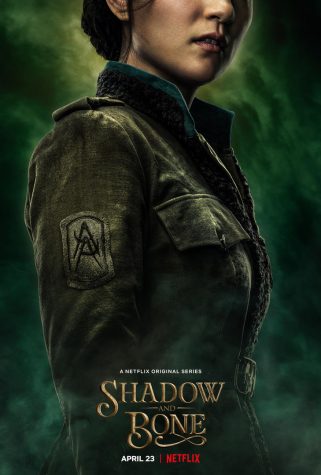 Netflix's highly anticipated adaptation of Leigh Bardugo's fantasy novels is set to release on April 23rd, so here's everything we know so far.
     Shadow & Bone adapts not one, but two of Bardugo's series, both Shadow & Bone and Six of Crows, set in the same universe known as the Grishaverse (named after the Grisha, who have magical powers). 
     The Shadow & Bone trilogy follows Alina Starkov, an orphan whose power may hold the key to freeing her home country from the darkness known as the Shadow Fold. While the Six of Crows duology focuses on a group of misfit criminals performing an impossible heist.
     There was much speculation on how the combination of these two series would go, but fans were easily reassured after finding out that Bardugo was on set and involved in the production of the show.
     The show juggles the storylines from both the trilogy and duology, but the plot will focus on Alina as she discovers her own summoning powers and enters the ranks of the Grisha to learn to control the light. She works together with the Darkling to harness her powers and destroy the darkness of the Fold that has been terrorizing the country of Ravka.
     The Dregs', a gang of charismatic thieves operating out of Ketterdam, follow a new story line behind Kaz Brekker, Inej Ghafa, and Jesper Fahey, that will intersect with Alina's path on one of their criminal ventures. 
     Meanwhile, Nina Zenik, a Heartrender (a type of Grisha) from Ravka who joined the Dregs, and Matthias Helvar, a former Drüskelle (soldier) from Fjerda, are forced to work their way out of life-threatening situations that will question their relationship.
     These combined stories will set up the future for the Grishaverse and the events of Six of Crows, allowing the possibility of future seasons. 
     As of right now, the series is eight episodes long with anticipation for future episodes. If it is anything like other well known fantasy series such as Game of Thrones or The Witcher, Shadow & Bone should expect a fantastic rate of approval.