The Disadvantages of Being a Travel Student
Losing classroom time to gain academic experience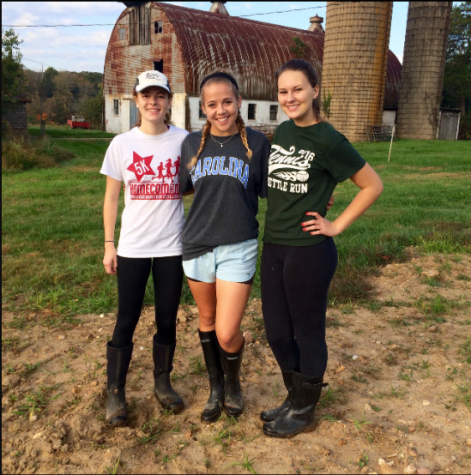 Students who travel in the mornings have trouble getting to Kettle Run in the allotted time from their travel schools.
     Travel students miss the first part of their third block at Kettle Run, for most it is not a problem but when there is unaccounted for traffic, accidents, or classes run late students have trouble arriving at the set time. It takes approximately 15 minutes to get from Mount Vista Governor's School (at the LFCC Warrenton campus) to Kettle Run without traffic, but if students hit every light on the way, or get stuck in traffic it can take almost 30 minutes. Mount Vista students are required to arrive at Kettle Run no later than 10:20 to be counted on time. Junior Joey Moore travels to Mount Vista Governor's School for first and second block, "Usually it takes me about 20 minutes [to get to KR from MVGS] but if the lights don't align it can be difficult." Sophomore Sara Hume is a part of the ROTC program at Liberty High School, "Even though the bus from Kettle Run leaves at 7:15, there are some days where the travel students show up late to class and in order to get back to Kettle Run we have to leave ten minutes early from our second block, which still doesn't get us to Kettle Run on time."
     Most students choose to travel in order to take classes, Kettle Run doesn't offer or for the academic challenge.
      "I decided to travel to Mount Vista for the academic opportunity it possessed, " said sophomore Ethan Jakum. "One for a challenge, I heard the college courses provided more than enough difficulty, and that all the individuals residing there were of a similar mind set." Junior Sarina Harlow said, "I travel because at Kettle Run they don't offer the early childhood education class I wanted. Fauquier is the only high school in the county that offers that class, so there are students from Liberty there too."
     Some travel students experience challenges in scheduling with classes that run solely in the morning when they are at their other schools.
     "I, personally, haven't had schedule conflicts but I know there is trouble with getting classes that only run in the morning," said Moore. "I am involved in a lot of clubs," said Harlow, "The club pictures were a bit of a disappointment because I was unable to skip first and second block at my travel school for them. I was also forced to choose between my early childhood education class at Fauquier or orchestra at Kettle Run, and I chose the early childhood education class. My guidance counselor, Mrs. Newman was really helpful with the scheduling, she sat down with me and explained it to me really well. I made a last minute decision to be a travel student so she was a big part of making that happen."
      Travel students are happy with their decisions to attend different schools in the morning for their classes and handle their hectic schedules.