'Here Comes the Bus' Helps Commute
Students and parents try the new bus tracking app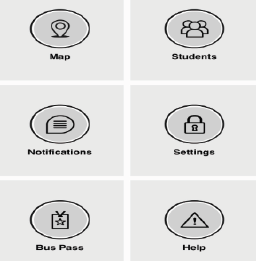 Getting up and getting ready for school is always one of the hardest parts of the day. It's even harder when you have to catch the bus, but a new app is hoping to change all of that.
Fauquier County recently rolled out a new app, Here Comes the Bus. This new app allows students and parents to track their bus in real time. The app is available in multiple languages for students in bilingual homes.
Downloading the app is free and it's easy. Just look for the app in the online store and hit download. Once the app is downloaded, users must enter their school district code, a five digit code that can be found on the district's transportation website. The next step is to create an account.
"In order to create an account, a parent simply registers on the app and sets a notification radius around their stop," Chris Ryman, FCPS transportation supervisor, said. "The app will then notify the parent when the bus enters (or exits) that radius."
The app will also notify us ers when the bus arrives at school and at the desired bus stop.
The app also has a "student ridership" option, which is tracking software that lets parents know where their child got off the bus. When exiting the bus, the student scans their ID card on the barcode reader, which will tell administration if they are getting off at the appropriate stop.
For those who have expressed security concerns, Ryman added that the app is very safe. Users must have access to the district security code and their child's student id to access their bus information.
"This is a closed app only for those who have students in our FCPS schools," Ryman said.
Sophomore Peter Tessier is a big fan of the app. "It's very useful for cold days when I don't want to wait outside," Tessier said. "It makes my life easier."
Sophomore Alanna Carter also loves the new app. "I love not having to stand outside and wait for my bus. With Here Comes the Bus, I get an alert when the bus is close," Carter said. Junior Jaky Villagomez also enjoys using the app. "When I'm running late, I just check where my bus is with the app."
Not everyone has had success with the app. One freshman said the bus location is not always accurate and that the map does not always load. She said she realizes it could be due to the wifi signal and continues to use the app when it does work.
The county wants to hear from anyone who experiences problems with the app. Contact them at transdispatch@ fcps1.org or by phone at 540-422-7240.